Interestingly, I got this recipe for fast noodle accidentally when I was in Akureyri. As stated in my another recipe Butter Shrimp, cooking can be done even without enough tools around, and now time to tell you to tear up some ingredients, which sounds funny and attractive, doesn't it?
The reason I wish to share fast noodle recipe it with our readers, basically, is first that ingredients are easily accessible since they can be gotten in a supermarket. Second, inexpensive and also nutritious which is essential especially when you almost hit the consuming limit of your credit card. Third, of course, easy-cooking!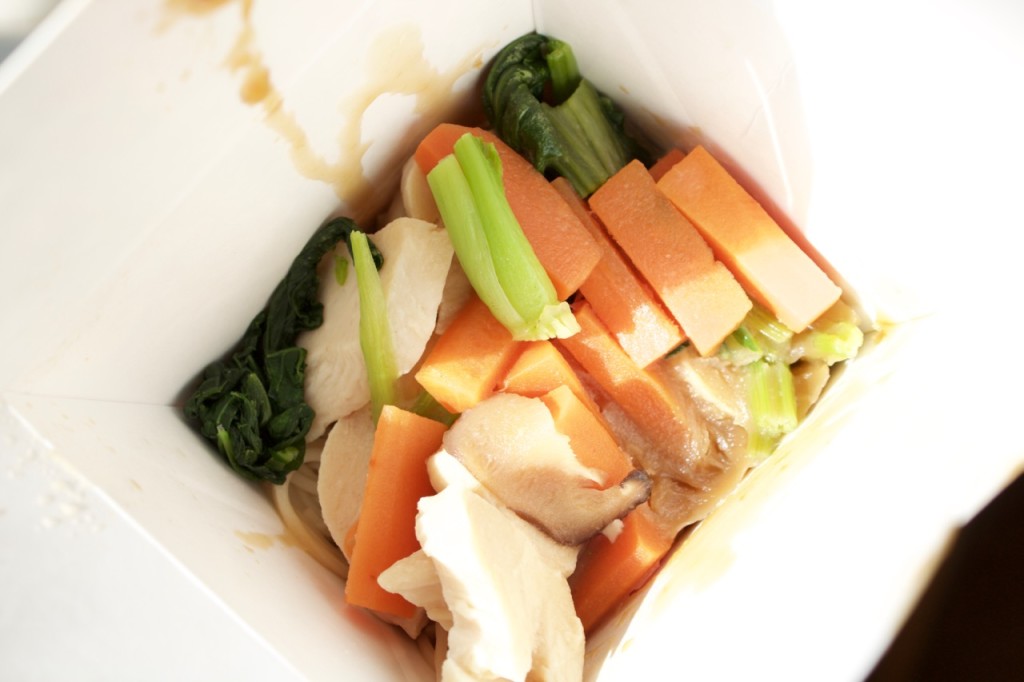 Ingredients
Some packed froze noodle

Lettuce

Sesame seeds if in hand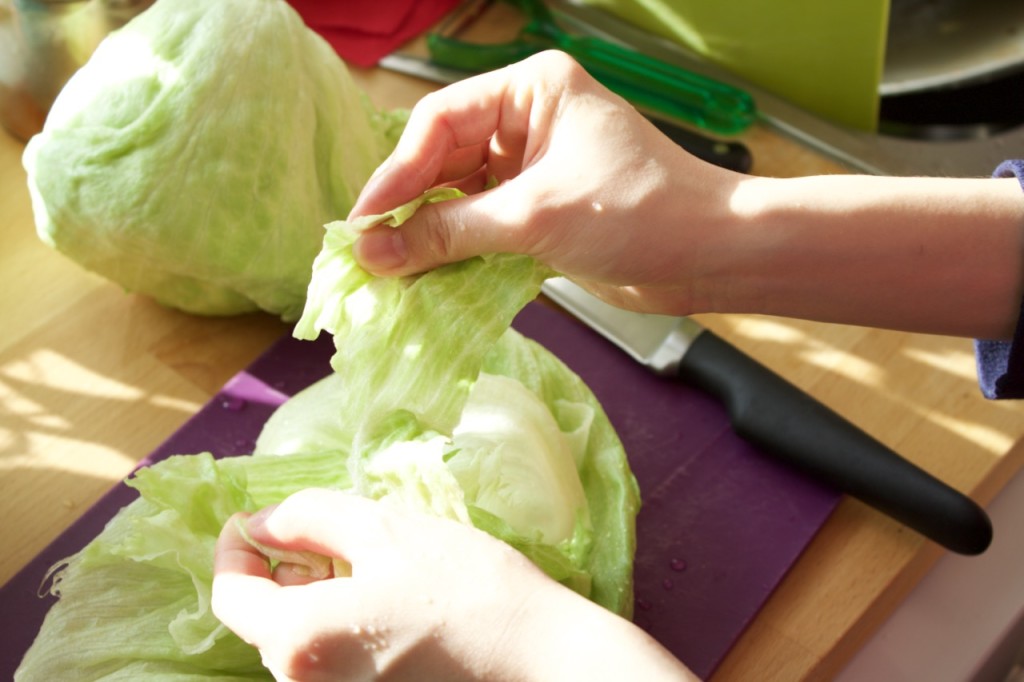 Steps
Put the noodles into a pot and heat it up.

Wash lettuce and tear them up with your hands.

Add the lettuce when the noodles are almost well-done.

Enjoy as always!
Quick Tips: (but I'm afraid that it will take some time to read it and click the relevant links 🙂
Why lettuce?
As we all know, there are so many vegetables can be edible raw, but why lettuce in this case?
Usually, packed noodles in the supermarket contain considerable amount of starch or glue, which will create a thicker taste, however, lettuce can help to make a much more fresh flavour with its bright color, not to mention its, well, I would say "brisk" taste.
What's more, as studies and research show, processed food including pack noodles are rich in sodium that's one of the inevitable element in salt. While absorbing excessive salt can raise the risk of high blood pressure. Feel hopeless now? Fine, I'm going to lift you out of your thinking mud by lettuce 😉
Scientifically, there's soundly low sodium in lettuce, which balances that in packed noodles.
2. How to pick up the packed noodles?
Perhaps you probably assume that I'm kidding you, but hey, seriously, keep your ears on or your eyes open, since I will be nerdy again, and tell you some truth. Mainly, freezers in supermarkets or your homes are NOT food heaven , and pick up the food as fresh as possible.
As you can see, a great amount of processed food contain meat, which can be even go bad at quite low temperature even though germs don't generate extensively at very low temperature.
However, more importantly, oxidation of fat and protein are still going on which is hardly stopped even in extreme external environment that can lead to terrible flavour (Just imagine how meat tastes after being cooking for a long time). Meanwhile, the longer the meat is frozen, the more vitamin it will lose.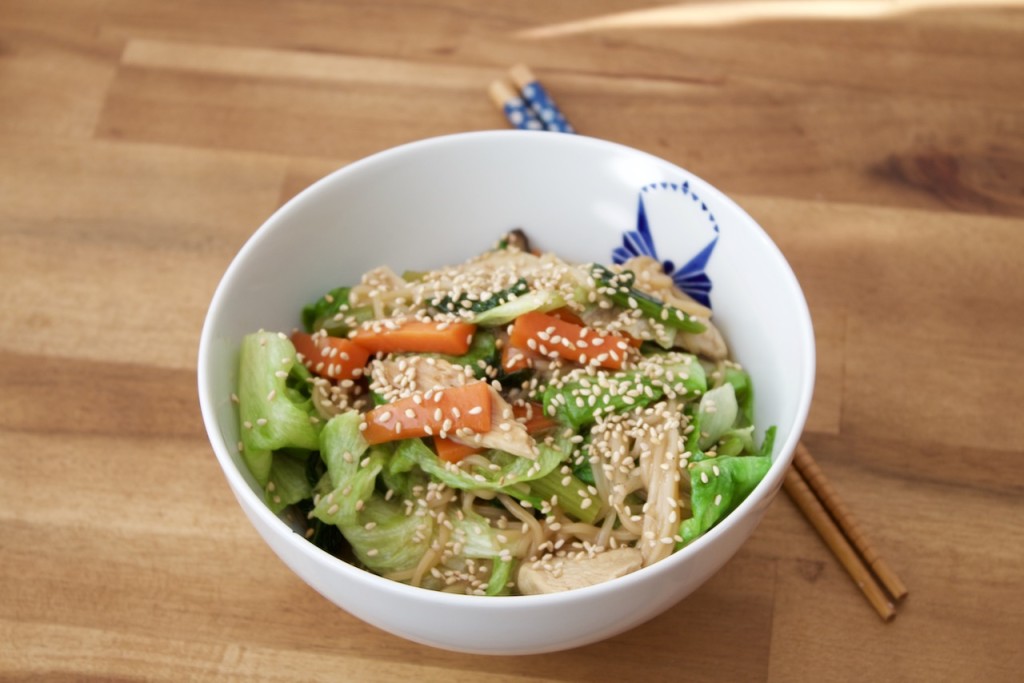 Fast noodle recipe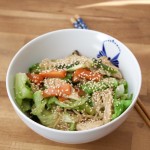 Fast noodle recipe that is delicious and easy to make when you are in a hurry or traveling.
Some packed froze noodle
Lettuce
Sesame seeds if in hand
Put the noodles into a pot and heat it up.
Wash lettuce and tear them up with your hands.
Add the lettuce when the noodles are almost well-done.
Enjoy as always!