Hi guys and girls
Do you ever get a craving for ice cream that you just find it impossible to ignore? Well I certainly do and although ice cream is an OK treat once in a while I get this craving so often that I would become round like a ball pretty quickly if I would eat ice cream every day.
Thankfully I know a lot of Ice cream alternative recipes that are not only delicious but also healthy. Introducing the Spinach Banana smoothie recipe!
Next time you have a craving for Ice cream try this one! I myself make this one every week and I love to drink it right after my Kung Fu class. It gives me the protein and energy to heal after a hard workout. Plus the fiber keeps you full for a long time.
The taste of Spinach Banana Smoothie will remind you of ice cream and it's easy to make so lets get started.
[wp_ad_camp_1]
The Ingredients are:
1 large handful of spinach
2 bananas, cut down and frozen
3 tbsp peanut butter(or almond butter if you prefer)
1/2 a cup of Greek yogurt
1/2 cup milk (or almond milk if you prefer)
1/2 tsp honey
Dash of cinnamon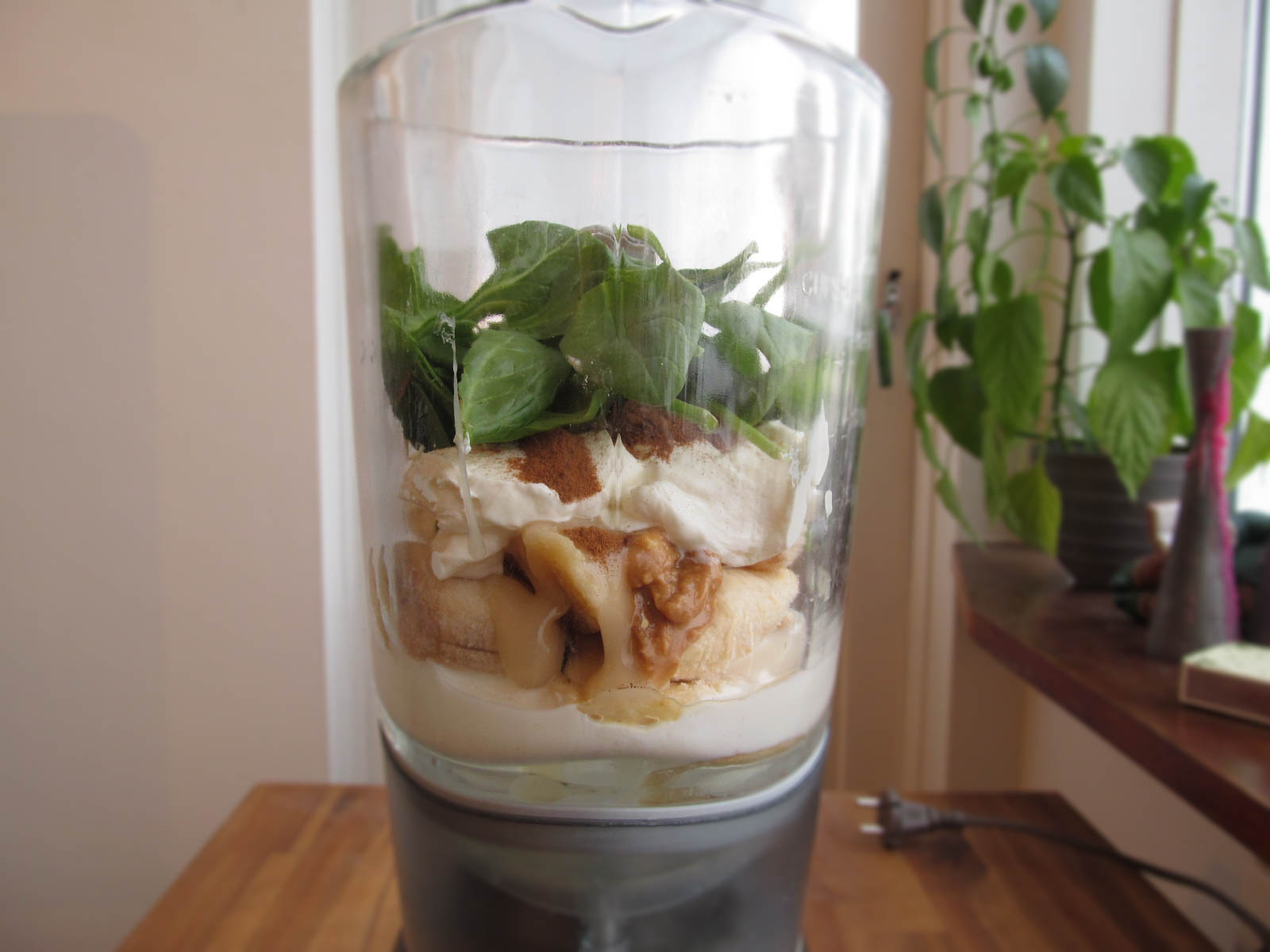 The process of making it is pretty straight forward. Just tosh all the ingredients into a blender and blend until all the ingredients have blended together smoothly. Just remember to freeze the bananas so that you will get that thick and creamy texture.
Enjoy your healthy Spinach Banana Smoothie any time of the day!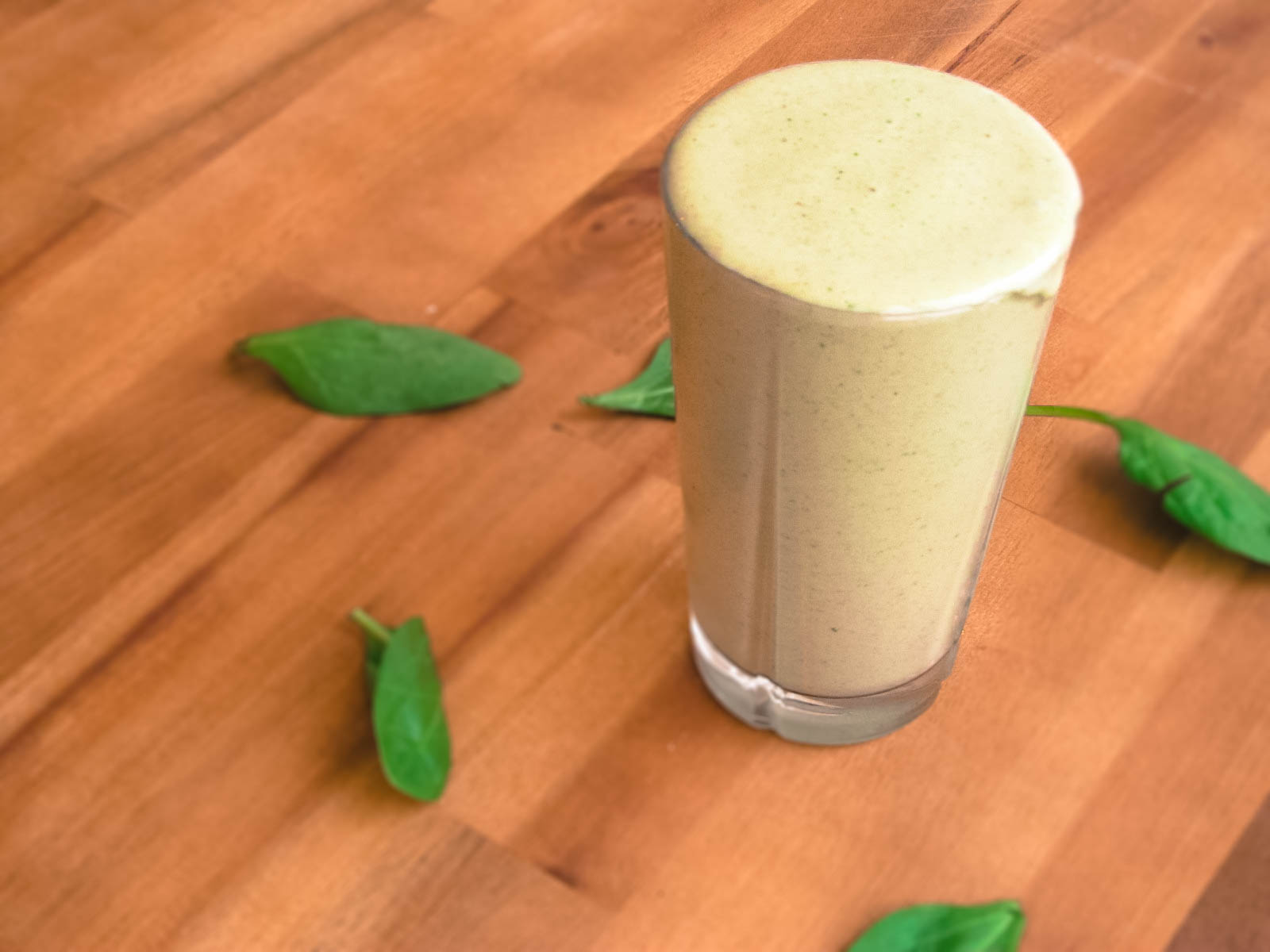 Spinach Banana Smoothie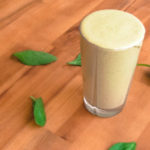 Healthy Spinach Banana Smoothie is a fantastic way to eat a healthy smoothie that tastes like Ice cream!
1 large handful of spinach
2 bananas (, cut down and frozen)
3 tbsp peanut butter ((or almond butter if you prefer))
½ a cup of greek yogurt
½ cup milk ((or almond milk if you prefer))
½ tsp honey
Dash of cinnamon
Just tosh all the ingredients into a blender and blend until all the ingredients have blended together smoothly
Enjoy