Mantou recipe is a Chinese bread recipe that is a staple in all of China(especially the northern part). You will often see this bread at breakfast tables. The buns should be soft and fluffy in texture and are steamed instead of baked like Western bread is.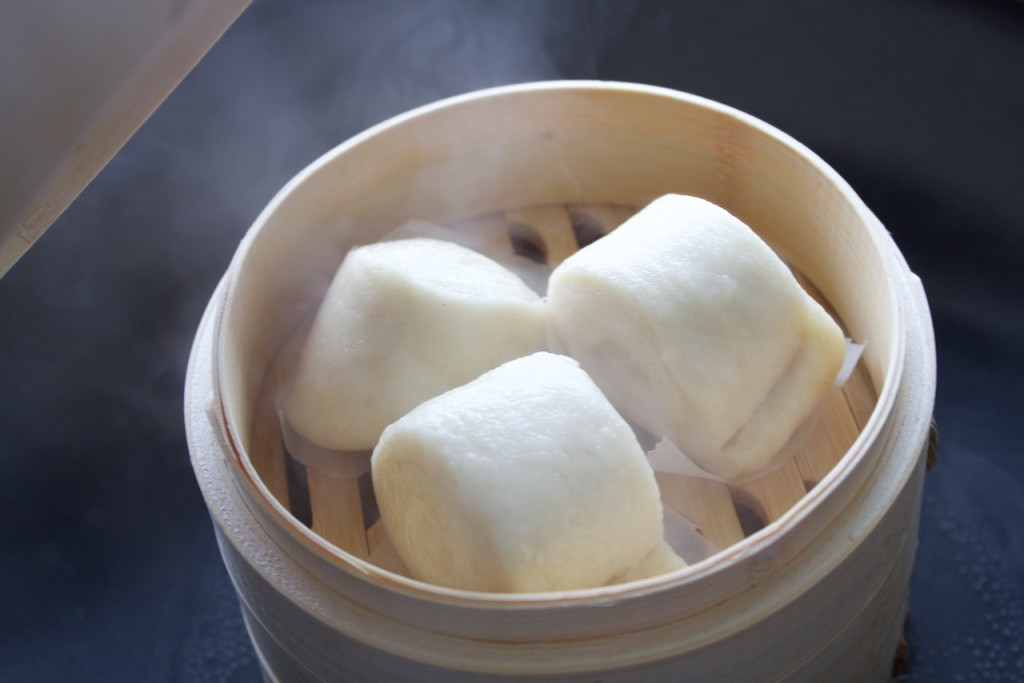 So let's start our Mantou recipe!
Start by putting 340ml(1.5 cup) of water in a large bowl and sprinkle the yeast over it. Set it aside in a warm place for about 5 minutes to let the yeast come alive. Ad the flour, sugar, salt and oil and stir it together(I like to use a food mixer to do the job). If your using your hands put the dough onto a lightly floured surface and knead for 8 to 10 minutes until it is smooth and elastic. The dough should not stick to your hands when it's ready so if it does just ad some extra flour until it's smooth. Cover the bowl with a damp dish towel and set aside at room temperature for 45 to 60 minutes.
Once you've let it rest for 45-60 minutes it should have doubled in size. Sprinkle a little baking powder over it and knead well into the dough. Rest it again for 20 minutes and again cover it with a dish towel.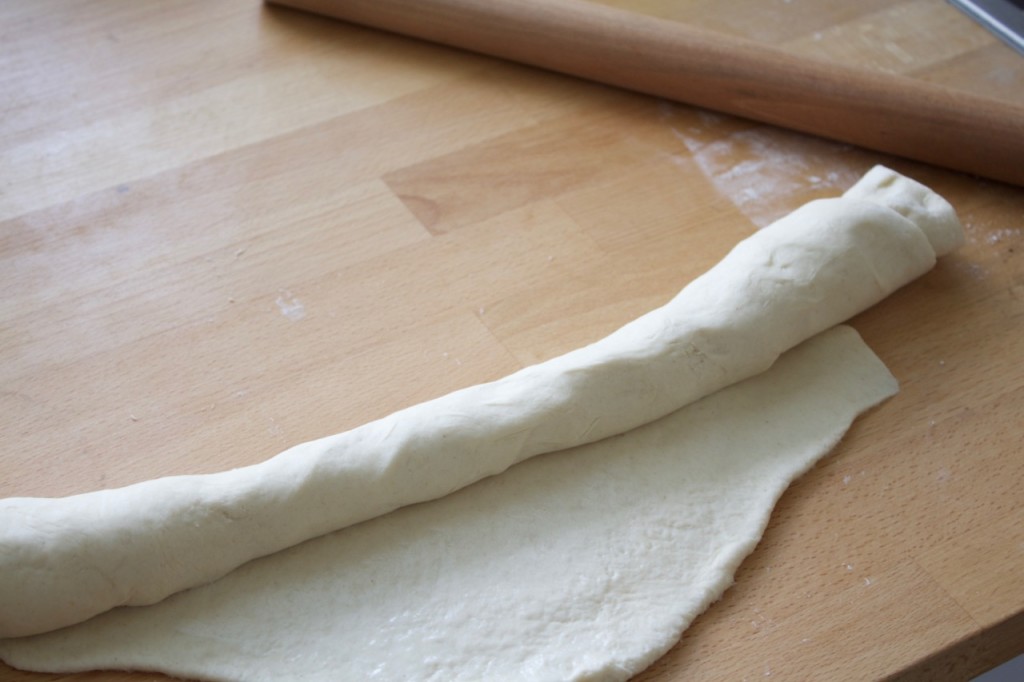 Now split the dough into two and bring out your rolling pin role the dough into a rectangle shape. Fold one third of the dough back unto itself, then fold the remaining third over the top of the dough so your Mantou dough will be triple folded. Roll out the dough until it's gotten pretty thin and then brush water over it.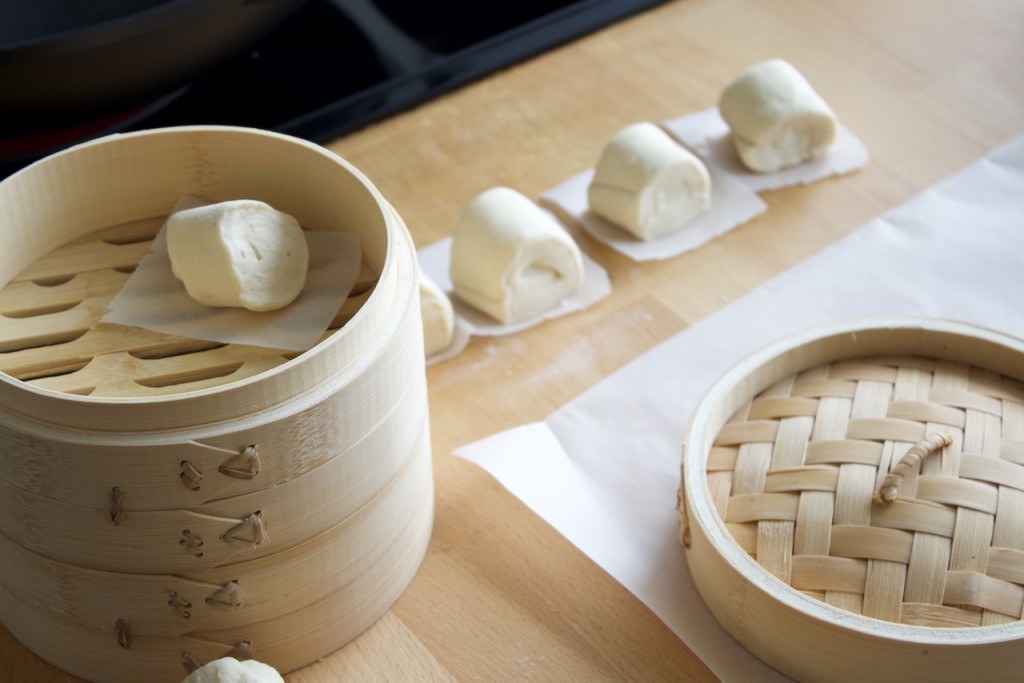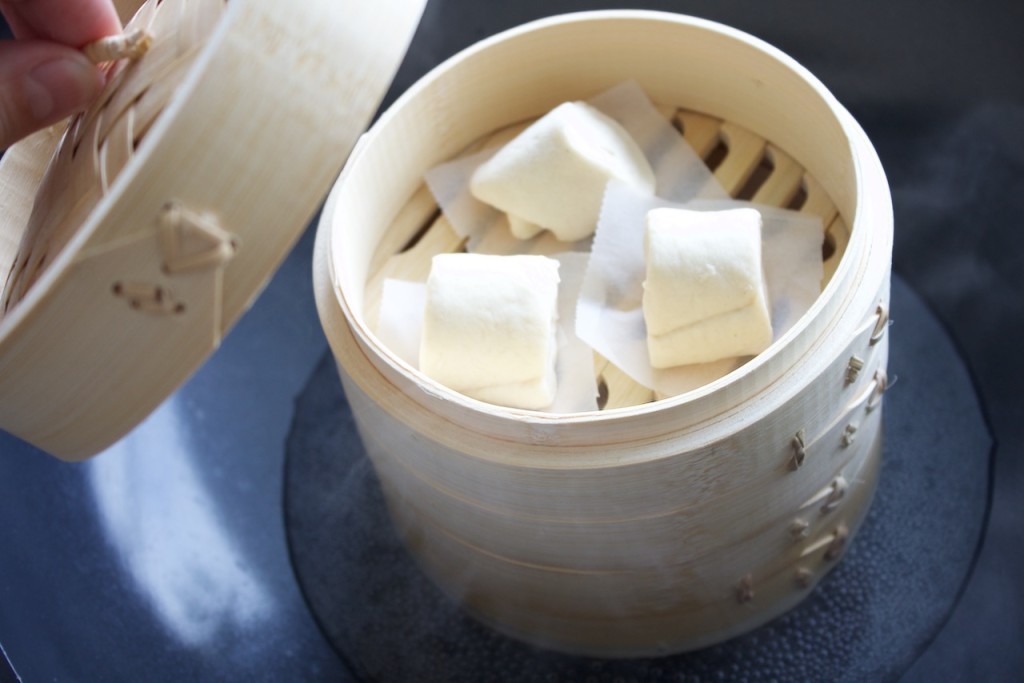 Now from the long side, start rolling it up into a log as seen on the picture. Use sharp knife and cut the roll into small peaces. I like to cut a sheet of baking paper into little squares and put them on it in order for them not to get stuck to the steamer. Heat up some water on a wok, put the rolls into a steamer and place over the wok and cover the steamer up for about 10-15 minutes
Now your beautiful Mantou recipe is ready to be eaten. Enjoy!