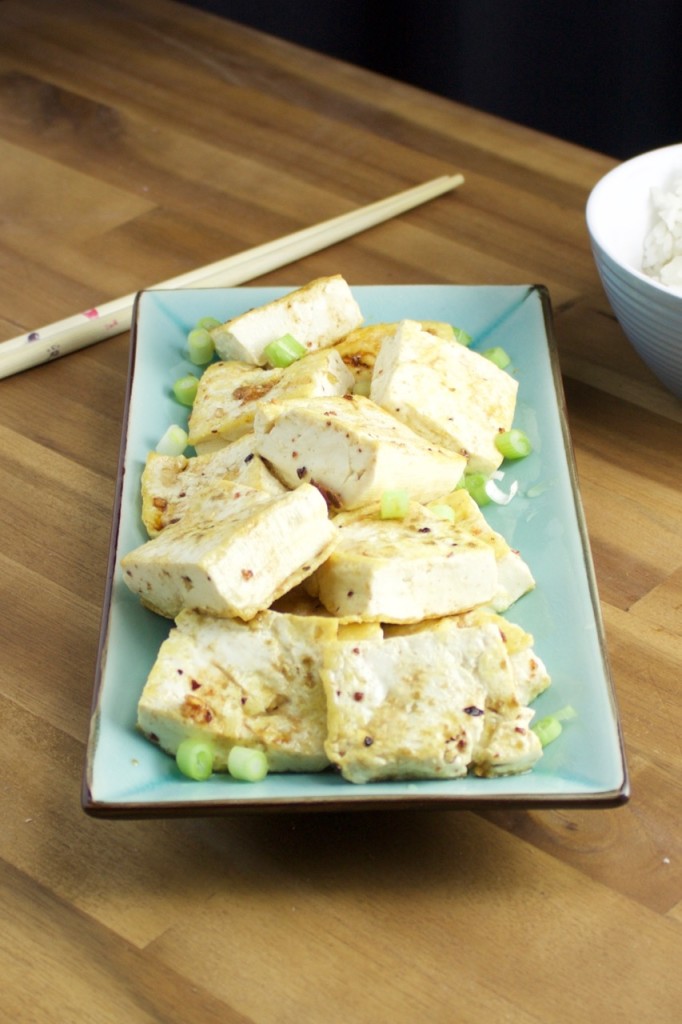 Street food in China has some many delicacies and sometimes you hit the jackpot and find an awesome dish that you just cant get enough of. Crispy Fried Tofu is one of these dishes!
Street food tofu or Crispy Fried Tofu is a fantastically simple and healthy dish to make at home. It can be found as street food in many places in northern China. My wife loves it when I cook these for her since they remind her of the Chinese food she misses from China. Crispy Fried Tofu squares can sometimes be cooked in too much oil in China but we recommend using less oil since it will still taste amazing and you will feel much more more energetic afterwards.
Now lets dive in how to make these delicious little bites!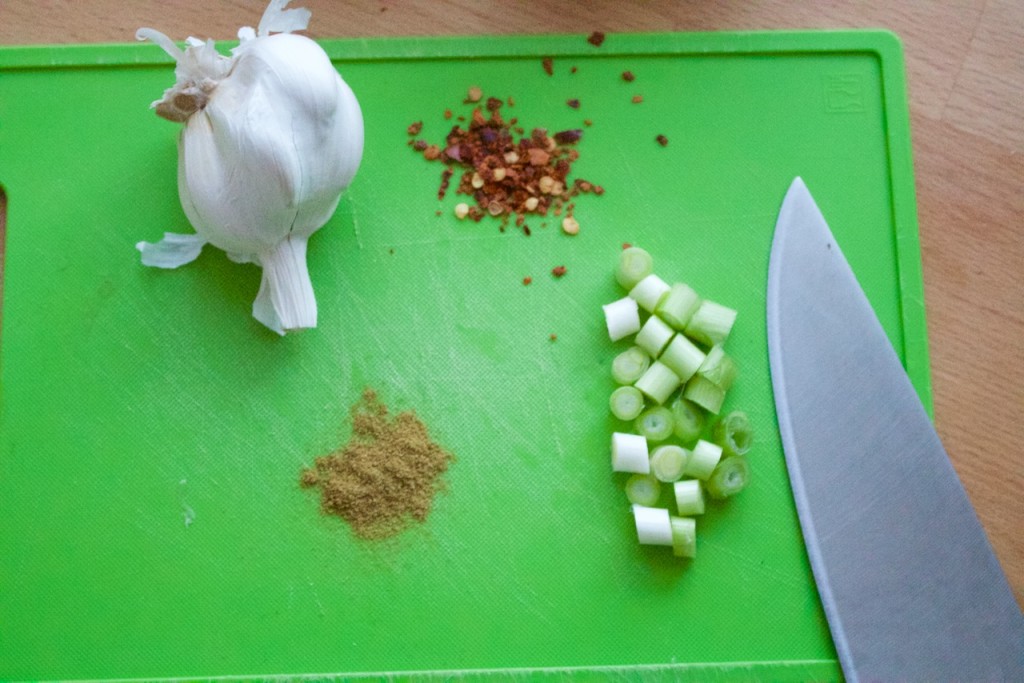 First you need to chop the garlic and spring onion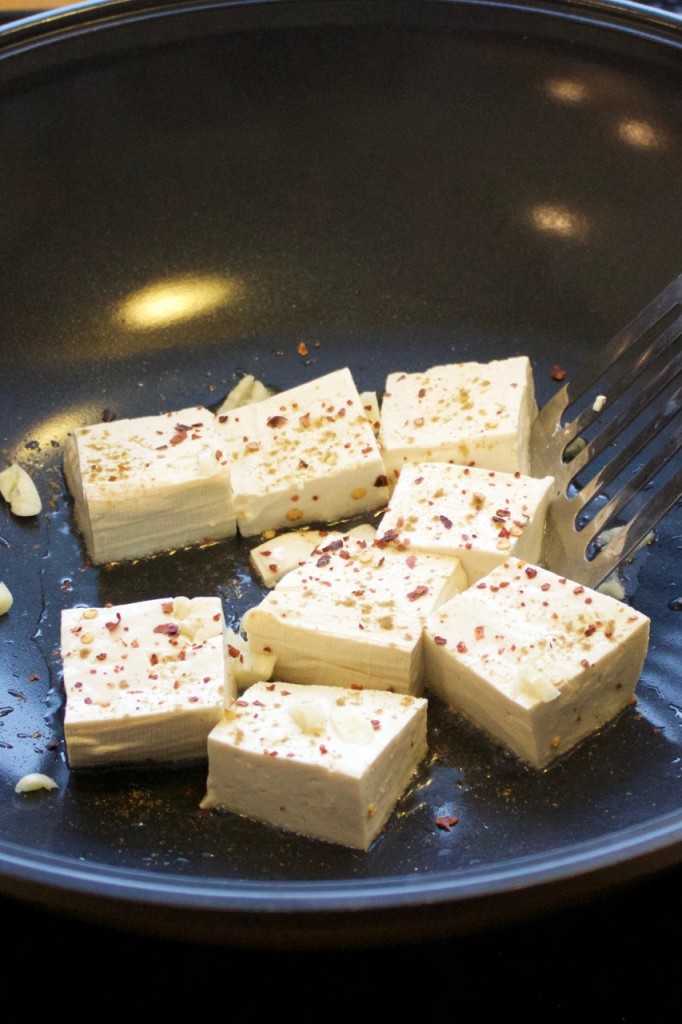 Then fry them on the pan and ad the ingredients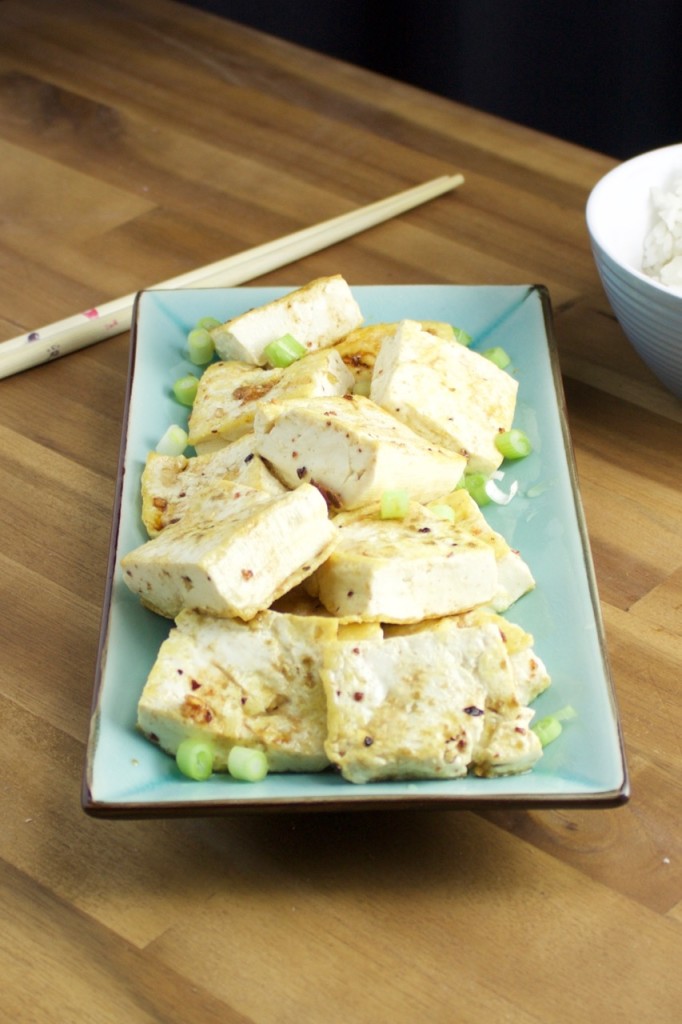 Serve and enjoy!
Street food tofu squares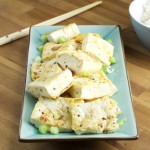 500 g 1lb firm tofu ((1 lb))
3 tsp ground cumin
3 tsp chilli flakes
3 garlic cloves (, crushed)
50 ml peanut oil ((1,6 oz))
1 tbsp light soy sauce
1 handful of spring onion
Chilly oil (, optional)
Start by cutting the tofu into small square cubes(about 1 inch)
Make sure that they are not too wet by patting them with a paper towel
Now put some peanut oil on the stove and put it on medium heat
Once it is hot put the tofu cubes on the wok
Sprinkle some cumin and Chilli flakes on the cubes and mix in the garlic
Now flip them to the other side and sprinkle the cumin and Chilli flakes
Wait for 2-3 minutes and flip them over again and add the soy sauce over them.
Turn of the stove and transfer to a plater.
Serve immediately
p.s. be careful when you put the tofu squares on the pan or wok. Since the oil is hot it might splash on your hands if your not careful! Happy cooking! 😉